cross-referenced news and research resources about
Debra Cagan
Debra L. Cagan (born March, 1954) has been affiliated with a variety of U.S. foreign policy projects. She also acts as close advisor to United States president George W. Bush.




Government positions

Senior Counselor for Coalition Affairs.
Political advisor for SACT and USJFCOM.
Senior Coordinator for Nuclear and Nonproliferation Policy, Bureau of European and Canadian Affairs, Department of State, United States, 1996.
Director of Policy and Regional Affairs within the State Department for Russia and the Newly Independent States, 1998.
Office Director, Bureau of European and Eurasian Affairs, the State Department, 2001.
Political Advisor to Supreme Allied Commander Transformation, 2005.
Deputy Assistant Secretary of Defence for Coalition and Multinational Operations (to Defence Secretary Robert Gates), 2007.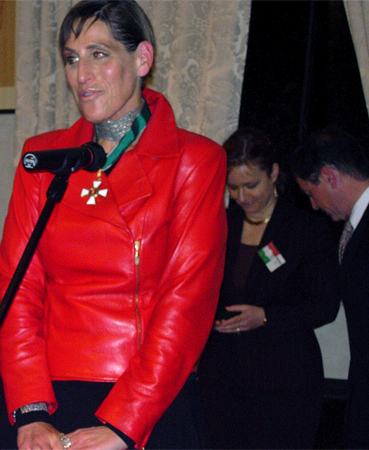 Debra Cagan